10+ Corona Face Mask Hacks You'll Love to Try
The ongoing coronavirus pandemic has led to the increasing demand for masks, sanitizers, and other protective gear amongst the general population. But rather than buying the official N95 masks from medical shops, it is always easy to make one at home using readily available solutions like the ones mentioned below.
Simple No-Sew DIY Face Mask Tutorial to Try
Let's try with socks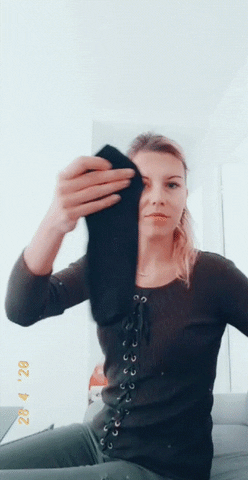 Do you have an un-used sock lying in your closet? Cut it from the middle and start working on the heel portion. This has to be cut again from the middle and folded before making a loop like cuts at its edges and worn like a mask.
Here comes another sock mask hack where you need to take one fresh sock and cut off both its edges in a straight line. Now cut once again near its edges but don't go all the way. Next, you will have to fold a napkin in the shape of the rectangular sock piece and insert it inside as an added layer of air filtration. Finally, just grab the loops at its edges and wrap it around your ears.
Yes, You can also make it from your old T-shirt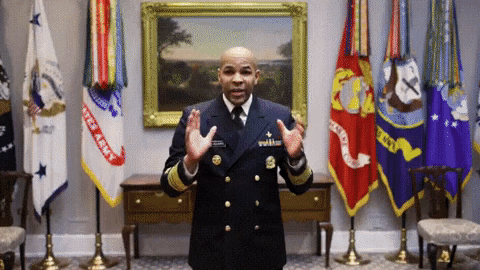 You can now make a face mask using just scissors and your old T-shirt. First, you will have to cut an 8-inch-tall band at the bottom of the shirt. Next, you need to cut a rectangle from one side by leaving a little bit fabric in between its edges and the cut. You can create strings by cutting the ends which need to be fastened behind your head to secure the mask.
Make a ninja hood by turning your shirt inside out and tying the sleeves behind your head. Next, you need to fold up the top portion of your collar close to your brows. The bottom collar can be pulled to cover your nose.
Not in the mood of being creative and making your DIY mask? Let your sweatshirt come to your rescue. Simply wear it in the opposite direction with the hoodie covering your nostrils and mouth.
Don't have a T-shirt? Let's do with other stuff
Handkerchief
Leggings
Take a handkerchief and make equal pleats from both its ends in accordion style. Next tie two rubber bands a little inside its dual edges. Fold them in and tie the rubber bands over your ears for a DIY protective mask.
Cut out the bottom leg section of the leggings and make oblong cuts on each side. Next, you will have to cut in the inner section and fold the ends for cutting your holes. Since it is an extremely stretchy fabric, its adequate to just cut a small slice out of it.
Even a Bra mask! (Really?)
Cover up your nose and mouth with the bra cup and tie the strap around your neck and ear for better support. Try out this innovative yet functional mask for adding a little spice to your quarantined life.
Now, some serious masks.
Place one tissue within two layers of kitchen towels and cut it into half. Now you need to seal both the ends with masking tape and stiffen the region which shall be surrounding your nose by using a tape down a wire. Ultimately you need to punch holes at each side and attach elastic bands for wearing it at your convenience.
Recycle your old bandana by folding it from bottom-up and top-down until it resembles a ribbon. Now place two hair ties or rubber bands at a distance of about 6 inches before folding both its ends inside. You can wear these around your ears and make a style statement with the DIY bandana face mask.
Sew the circular top regions of two coffee filters together and attach strings at the opposite ends. Wear them around your ear as a DIY mask to keep pollutants at bay.
Will it work? How to Test the Effectiveness of Your Face Mask for Corona Prevention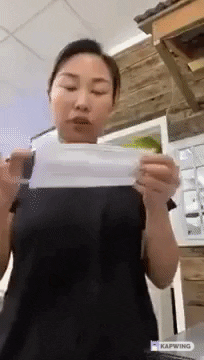 Check the effectiveness of your mask by trying to blow a candle with your mask on. Ideally, you shouldn't be able to extinguish the fire. But if you are able to put the lights out, then it is time to go for a better one.
How to tackle common problems with face maks?
Save your ears
Has your ear been hurting a lot lately after wearing the mask for prolonged time spans? Simply attach a button with your bandana and tie your mask edges to save your hearing aids from that unwanted pain.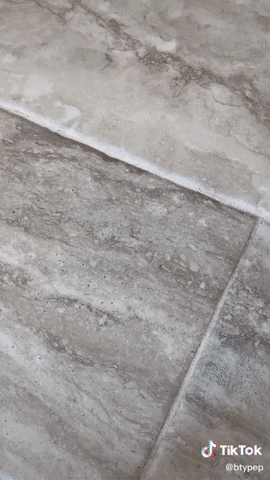 Attach two shirt buttons to your spectacle handles. You can now use these buttons as a hook for tying the ends of your mask.
Loose Strings?
Here comes another hack for people who are tired of their mask strings becoming loose and falling off. They can simply fix the strings to their bandana by using some barrettes. It looks pretty and also offers the option of adjusting the barrette as per your liking.
Don't throw away your shirt stays. Rather use it as a mask extender by attaching it with both the edges of your DIY mask. The elastic nature of the shirt stays helps in maintaining a snug position of your mask.
Sew the 9×7 ends of a flannel piece or 100% cotton piece and add three pleats on each of its sides. Next, you need to insert the elastic before sewing both ends.
One can take inspiration on how nurses in Kentucky used the barrel of monkey game toy to ease ear soreness from wearing face mask the whole day.
Falling Off Face Mask? Use Bag Clip
Has your mask been falling off lately? Tighten up its strings easily using a bag clip at the back of your head. It might not look great, but it can surely save you from the trouble of purchasing a brand new one.
Face mask causes your eyewear to fog up? Try This
Our glasses tend to fog up whenever we wear a mask. You can deal with the same by firmly placing the mask around your nose and sealing the flow of air upwards with a tape. The air will now escape only from the sides or below.
Has the elastic of your face mask loosened with continuous use? Those old bra straps can come to your rescue by offering superior comfort and also allowing you to adjust the width as per convenience.
Some Out of planet Hacks
If you think the plain surgical mask won't be of much help in keeping the virus at bay, then use a 5-liter water jug for adding to your level of protection. Slice off one side of the bottle and insert your head inside. You can even secure it to your head by using elastic straps attached to the bottle sides.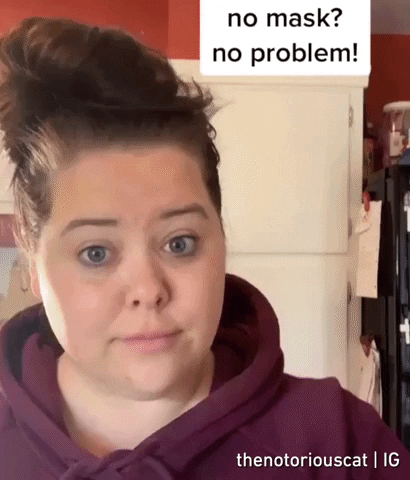 Put on your favorite hoodie by placing the transparent lid of your cooking pan ahead of your face as a protective coating. Now tightly tie your hoodie and step out as an Avant-Garde queen.
If you feel that your mask is not strong enough to ward off all air-borne viruses, then enhance its strength by placing a transparent printing paper as a shield ahead of your face and fixing it with your hair using pretty clips. This hack has become a life savior of nurses in Sweden.
Wrap a plastic sheet around your sunglasses and pin the handles of the sunglass to the sheet to prevent it from falling off.
Take a Plastic Clear Folder Leafs Sheet Protector and insert the handles of your daily wear spects inside the perforations to keep you face shielded.
Can I reuse the N95 Mask by sterilizing or washing?
N95 masks come with a costly price tag. However, you can sanitize and reuse the same using hot water vapor or 70-degree Celsius hot air in an oven. But it is easier to opt for the DIY techniques listed above for testing out your creativity and fighting Covid-19 like a pro.
No Mask at all? No problem. Life Hack for Social Distancing while Shopping
Don't have a mask handy but still need to go out? Make a hat using random but 2 feet long objects to keep others apart even when you stand at the billing counter.
Shop Curated Face Masks